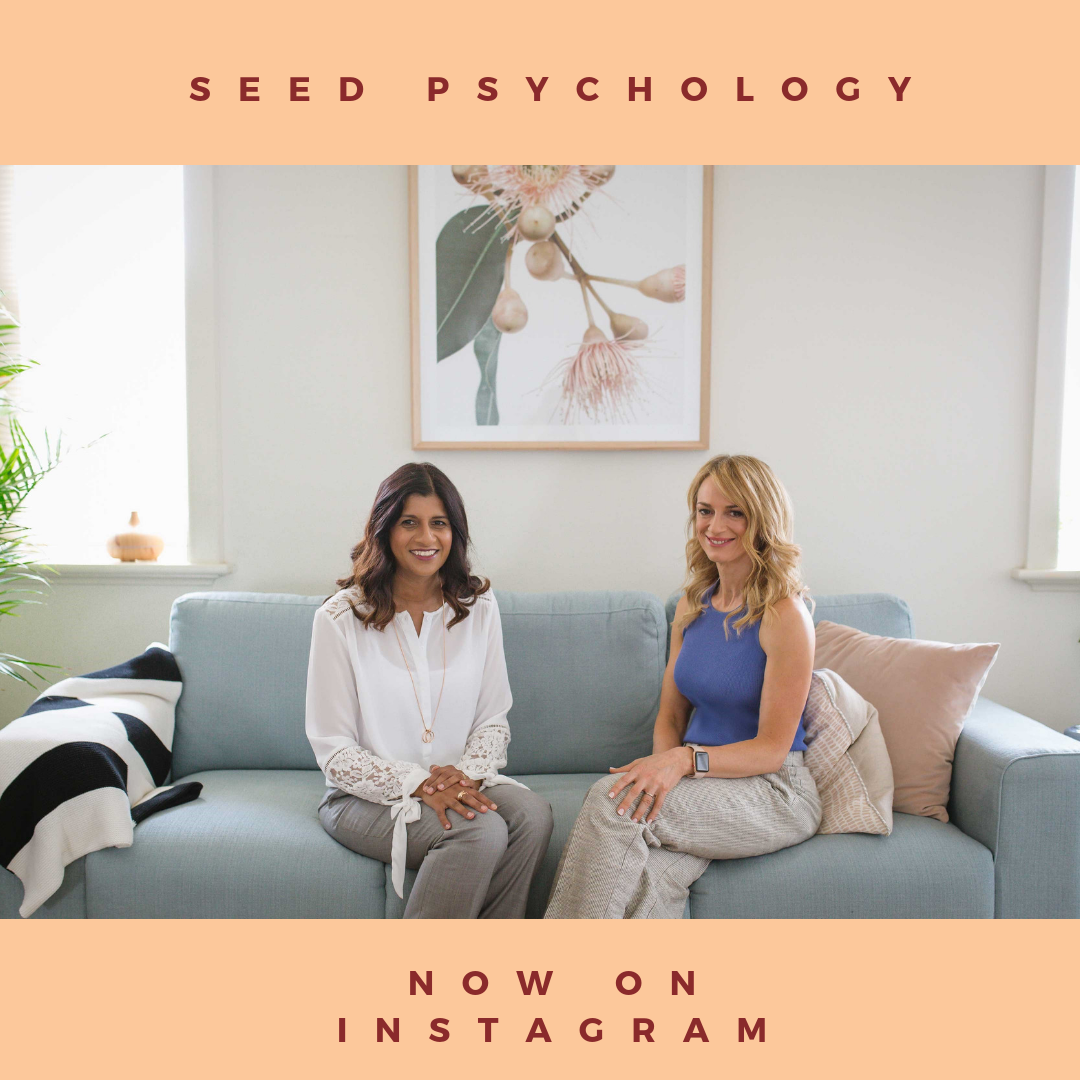 Seed Psychology is now on Instagram!
We'll be sharing useful tips, thoughts and updates over there to help you keep in touch with your goals and motivation. It's a great way to stay connected between sessions.
Search on Instagram for Seed Psychology Melbourne, or follow this link:
https://www.instagram.com/seed_psychology/
See you there!