The Facts:
Perinatal and Postnatal Depression are normal and more common than we may realise
Approximately 1 in 7 new mothers and 1 in 10 new fathers will experience Perinatal Depression
Symptoms include difficulty adjusting to pregnancy or parenthood, including changes to the body, relationships and identity
Perinatal depression is treatable through several effective, evidence-based forms of psychological therapy
The highly trained and experienced psychologists at Seed Psychology can help you
 What is Perinatal and Postnatal Depression?
Perinatal refers to the duration of pregnancy plus a year after giving birth. Postnatal Depression (also known as Postpartum Depression or PPD) usually develops in the period after giving birth.
During pregnancy and childbirth, the mind and body undergo hormonal, social and psychological changes. These changes can have all sorts of implications for our physical and mental health. Some new parents feel guilt or shame about not feeling immediately bonded with their new baby. This issue is normal and more common than we may realise. Perinatal Depression can occur in any parent, regardless of gender.
What are the symptoms of Perinatal and Postnatal Depression?
Development or re-emergence of depression or anxiety
Difficulty adjusting to pregnancy or parenthood
Anxiety about the birth process
Increased stress levels
Severe changes in body image
Difficulty coping with complications or circumstances surrounding the birth
Low parental confidence
Inability to adjust to changes in identity, relationships and family roles
There are several risk factors which may increase the likelihood of Perinatal and Postnatal Depression. These include:
Family history of depression or anxiety
Personal history of depression, anxiety, trauma or abuse
Relationship conflict
Other life stressors
Pregnancy or birth complications
Insufficient emotional, practical or financial support
Ambivalence about being pregnant or having a child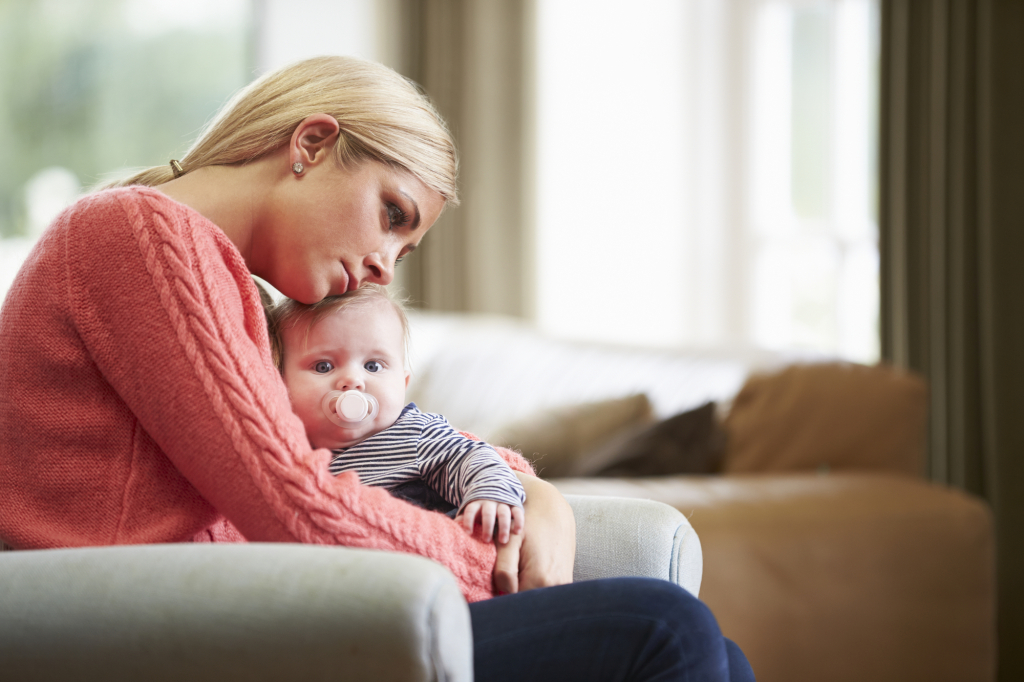 How Seed Psychology can help
Pregnancy and the first year after giving birth is a time of vulnerability for many people. This period can be associated with emotional and psychological difficulties which can benefit from psychological support.
Our psychologists will work with you to strengthen your emotional skills in managing changes in your life, relationships, identity, mood and body. We will help you to gain new skills in managing stress, improve your confidence in parenting, and develop strategies to maintain and strengthen your relationships.
What are the treatment options for Perinatal and Postnatal Depression?
Perinatal depression is treatable through several effective, evidence-based forms of psychological therapy. Your consulting psychologist will conduct a psychological assessment and use one or more of the following psychological therapies to treat your Perinatal Depression.
Supportive-Expressive Therapy
Supportive-Expressive Therapy can assist with identifying, exploring and working through difficult thoughts and emotions.
Psychoeducation
Understand your psychological difficulties and learn specific skills to improve your mental health, such as improved communication skills and assertiveness training.
Cognitive Behavioural Therapy (CBT)
Learn new ways to change how you understand, manage and act upon your emotions.  Learn skills to solve problems in difficult situations that cause you stress and anxiety.
Acceptance and Commitment Therapy (ACT)
Learn skills for coping with difficult thoughts and emotions as they arise, through distancing and acceptance. Explore and understand your values and core beliefs. Commit to values-based living.
Mindfulness
Learn to accept your uncomfortable or painful thoughts, emotions and sensations and reduce your struggle against them. Become more in touch with the present moment.
Perinatal Depression can make it more difficult to be a patient, loving and present parent. If you think you may be experiencing Perinatal Depression, it is important to seek help.
At Seed Psychology, we have psychologists who are highly trained and experienced at working with people with Perinatal Depression. Contact us now to book an appointment.