What is clinical hypnosis?
Hypnosis is a state of inner absorption, concentration, and focused attention – when your mind is concentrated and focused, you are able to use it more powerfully.
At Seed Psychology, our practitioners use clinical hypnosis in three main ways. First, they encourage the use of your imagination. Mental imagery is very powerful, especially when you are in a focused state of attention. A second basic hypnotic method is to present you with ideas and suggestions. In a state of concentrated attention, ideas and suggestions that are compatible with individual goals have a more powerful impact on your mind. Finally, hypnosis may be used for unconscious exploration, to better understand your underlying motivations, or identify whether past events or experiences are associated with causing a problem.
Hypnosis avoids the critical censor of your conscious mind, which often defeats what we know to be in our best interests. Hypnosis can be very effective as it bypasses the interference of your conscious mind, allowing intentions for change to take effect in your unconscious mind.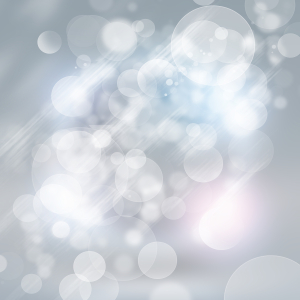 Clinical hypnosis is commonly used to treat the following issues and difficulties:
Anxiety and stress management
Depression
Smoking cessation
Obesity and weight control
Pain management
Nail-biting

Sports and athletic performance
Sexual dysfunctions
Sleep disorders
Concentration difficulties and test anxiety
Bed-wetting
Fears and phobias (i.e. fear of flying,
fear of heights)
---
How to lose weight, stop smoking, and stop gambling through clinical hypnosis.
Clinical hypnosis can be very effective in helping you to reduce or cease detrimental habits and compulsive behaviours that reduce your quality of life. This includes weight management, smoking, and gambling.
At Seed Psychology, when hypnosis is used to help you to lose weight, stop smoking, or stop gambling, it is conducted in combination with other forms of psychological therapies. Cognitive Behavioural Therapy (CBT) is often the main co-treatment used. This allows you to develop positive and helpful psychological skills to manage difficulties, with additional benefits associated with the hypnotic component. For example, if you want to stop smoking, we might use hypnosis combined with behavioural and psychological strategies to maximise your treatment effectiveness.
Our psychologists who use hypnosis have undergone training in the clinical application of hypnosis and are Associate Members of the Australian Society of Hypnosis (ASH). This is the only form of training recognised by the Australian Psychological Society, and has rigorous ethical and training guidelines.
At Seed Psychology we have used Clinical Hypnosis to help many people successfully reach their ideal weight, stop unwanted and negative habits, and greatly improve their mental and physical health and wellbeing. Our psychologists will discuss your treatment aims and goals during your first session.